Let's Hunt is the best free 2 play browser game with game hunting and shooting. Let's Hunt browser game – game shooting is a hunting game created out of passion for game hunting. In this free browser game (free2play game) you don't have to hurt real animals, the virtual world of wild animals in Let's Hunt will make you feel similar emotions and adrenaline. Great plot, well-developed locations, competition and realistic weapons will take you to the realistic virtual world of 3D game hunting! But there is more to discover in the Let's Hunt browser game (free online game). Let's Hunt is a rapidly growing community of players all over the world. You can test your skills with other players in the game ranking (online shooting games).
PLAY NOW
LOCATIONS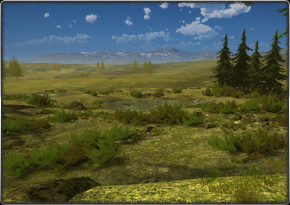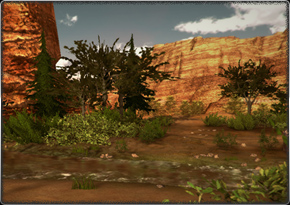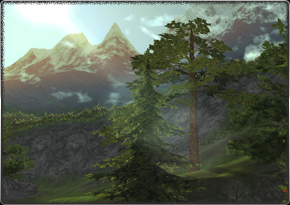 Become a deer hunter and travel to the most distant places in the world. Choose one of over 20 realistic locations. Every time you log in the game you'll see a map which will help you decide which region to choose for hunting (duck hunt/shooting ducks). Each region has different species of animals and various levels of challenges. Remember that only regular logging in the game will help you unlock new locations!
ANIMALS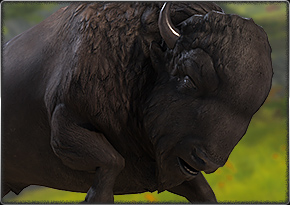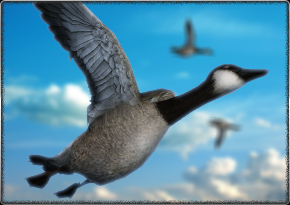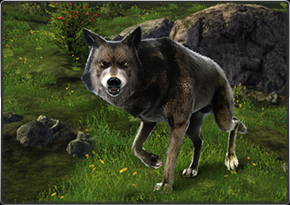 Choose the best strategy to hunt the most agile animals. Agile deer, dangerous bear or quick flying duck? Which one is the hardest to shoot? Check out yourself and see which animal will give you the highest score and improve your place in the ranking. Remember that the score depends also on the shooting distance and the damage inflicted on the animal. Do not hesitate, practice now by coming back to the free online game regularly!
HUNTING GEAR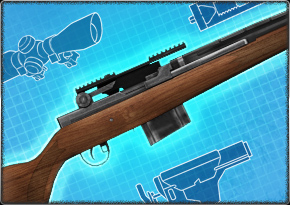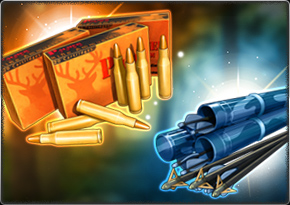 Choose the right gear for a chosen location and adjust your weapon to hunt agile animals. A regular shotgun or a weapon with a night-vision device? Do you know which one to choose to shoot the most demanding prey like deer? Choose from a wide collection of impressive shotguns, pistols and bows. Prove that you're the best hunter and go on a free hunting online now!
CHAMPIONSHIPS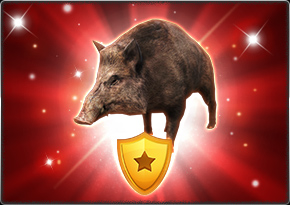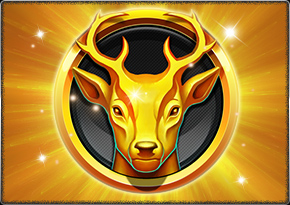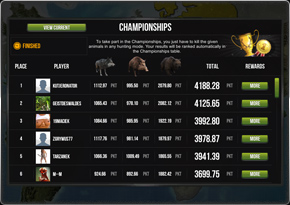 Take part in championships and become a leader! Don't miss the upcoming championships by logging in every day! Remember that they take place on a different location each time. You have to practice your skills so that a new location won't be a surprise for you! Check different sets of weapons for the location, focus on the most agile animals and become a leader of the next championships in a free 2 play sporting game.
RANKINGS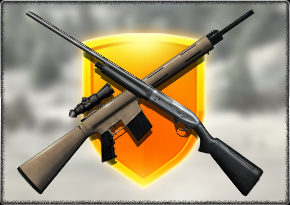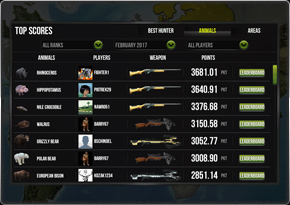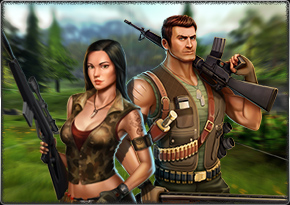 Improve your ranking by becoming a leader in each category. Each player (hunter online) has a chance of being highly ranked in every chosen category. You can be a leader on a given location, become a leader of the month or even win in the general ranking of all players. Remember to use all the clues, choose the right weapon and location. Don't let other players be better than you!
PLAY NOW